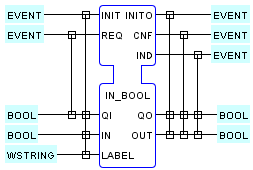 An instance of this service interface function block type provides a labeled check box for the user to enter a boolean OUT value.
As shown in the service sequences below:
Upon initialization, the check box state and label are set from the IN and LABEL inputs, respectively.
Notification of user input is inhibited when the value of the QI input is false.